Enjoy Hassle-Free Mortgage Lending
Pittsburgh's affordable housing and increasing job growth has attracted a diverse population of millennials, families, and empty-nesters. With many residents looking to lay down roots in one of the Steel City's unique neighborhoods, the Pittsburgh housing market has become extremely competitive and quick-paced. At Golden Oak Lending Pittsburgh, our personal loan experts have years of experience in the Pittsburgh real estate market and know how to get prospective homeowners the money they need, when they need it. Our expert service has provided our borrowers over $1 billion in loans to achieve their dreams of home ownership. Whether you are looking for a new home mortgage or to refinance your home, Golden Oak Lending Pittsburgh can get you the money you need faster and easier.
The Golden Oak Lending Difference
In contrast to many other mortgage companies, at Golden Oak Lending Pittsburgh, we are always up-front about our current interest rates and only show you our current competitive mortgage rates. Our goal is to save you money, so we constantly monitor our rates to offer you the best mortgage rate possible. Even with today's interest rates in Pittsburgh, our personal loan experts work tirelessly to ensure that we offer you a competitive rate to save you money on your loan.
At Golden Oak Lending Pittsburgh, you will receive your own experienced, personal loan officer who will be your sole point of contact, guiding you through the entire process, from underwriting to closing. Your personal loan officer will be your advocate in getting you the lowest interest rate possible and will discuss all your specific financial needs to find the loan option that best aligns with your goals. With our personalized service and in-depth knowledge of the Pittsburgh housing market, Golden Oak Lending's Pittsburgh office will get you the money you need to purchase your dream home.
Golden Oak Lending Pennsylvania
2009 MacKenzie Way, Suite 320
Cranberry Township, PA 16066
Phone: (724) 779-4653
Hours of Operation
Monday - Thursday 8:30 am - 5:30 pm
Friday 8:30 am - 5:00 pm
Saturday 9:00 am - 4:00 pm
License #38321.001
We Speak Mortgage®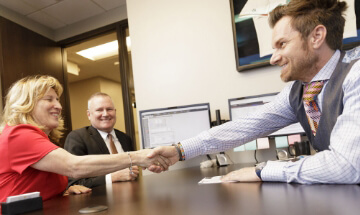 Meet Our Pittsburgh Team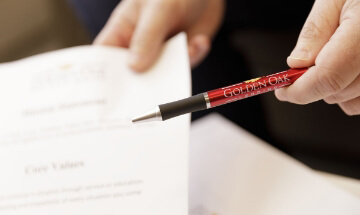 Apply Now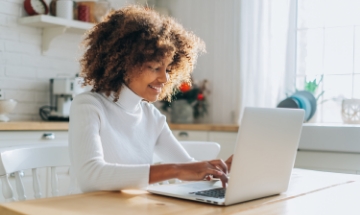 Calculate Your Mortgage
Simplifying the Mortgage Loan Process
At Golden Oak Lending Pittsburgh, our personalized service and streamlined loan process have helped our Pittsburgh customers find and qualify for the mortgage plan best suited for them. In this strong Pittsburgh housing market, your personal loan expert will work to ensure you have a quick and easy transition from finding your dream home to closing on it. To find out how you can save money, contact us today at our local Cranberry Township office!
Whether you are looking to purchase a home or refinance your existing home loan, Golden Oak Lending Pittsburgh will work with you to determine the best way to address your particular mortgage situation. Our personal loan experts understand that every homeowner's needs are unique, so we look at each loan individually to provide informed advice to help you achieve your goal. If you are looking to tap into the equity of your home, lower your current mortgage payment, or even both, Golden Oak Lending Pittsburgh can get you the loan you need!
Contact Us Today and See How We Can Save You Money!