Enjoy Hassle-Free Mortgage Lending
With big city amenities and affordable living, it is no surprise that Missouri has a competitive housing market, with many residents looking to purchase a home in one of the area's numerous family-friendly, tight-knit communities. At Golden Oak Lending, our personal loan officers help our customers achieve their financial goals by providing over $1 billion in loan options. Whether you are buying a new home or refinancing an existing loan, our expert and personal service ensures our Missouri homeowners get the money they need quickly and easily.
The Golden Oak Lending Difference
With our St. Louis mortgage team, our goal is to save you money and our personal loan officers will provide you with our most current, competitive fixed mortgage rate. Unlike many other mortgage companies, we constantly monitor mortgage rates to ensure that we share the best possible interest rates with you for your lending needs. We understand that in this current housing market, homebuyers value efficiency and transparency more than ever, so we are always up-front about our current interest rates.
From underwriting to closing, your personal loan officer is your sole point of contact and will guide you through finding and qualifying for the right mortgage loan that meets your unique needs. This streamlined process guarantees Missouri homeowners expert service throughout the home loan process from someone who perfectly understands their particular situation. With competition higher than ever, Golden Oak Lending will be your advocate and get you the loan you need for your home-buying or refinancing needs.
Golden Oak Lending Missouri
11737 Administration Drive, Suite 100
St. Louis, MO 63146
Phone: (314) 567-4653
Hours of Operation
Monday - Thursday 8:30 am - 5:30 pm
Friday 8:30 am - 5:00 pm
Saturday 9:00 am - 4:00 pm
License #14-1686
We Speak Mortgage®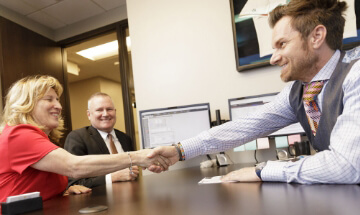 Meet Our St. Louis Team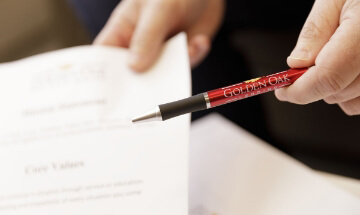 Apply Now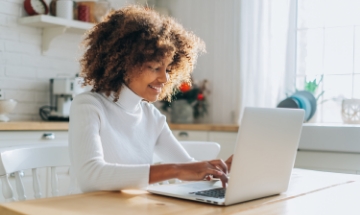 Calculate Your Mortgage
Simplifying the Mortgage Loan Process
All lenders are not created equal, and Golden Oak has streamlined our process with years of experience. Our personal loan experts do all the work to ensure that you save money, and there is no obligation - if we cannot close your loan, you pay nothing out of pocket! Contact us today to find out how you can save money!
Our mortgage loan experts realize that each homeowner has different financial circumstances and needs, so your personal loan officer will look at your loan individually to help you decide on the best way to address your particular situation. Missouri homeowners can benefit from our personal loan expert's many years of experience when getting money out of their current home, lowering your current mortgage payment, or even both. Whether you are looking to refinance your existing home loan or purchase a new home, our core focus is to provide the stable and informative support that helps our Missouri homeowners achieve their personal financial goals.
Contact Us Today and See How We Can Save You Money!