We Speak Mortgage®… and Love Translating it for You!
VA Loans, also known as Veterans Affairs Loans, are home loans offered exclusively to veterans and active-duty military personnel and their families. These exclusive loans can allow individuals to save hundreds to thousands of dollars on a new home purchase or home refinancing.
VA Loan Benefits
VA Loans are available in fixed-rate or adjustable-rate mortgages, providing more options to those who might need more flexible financing requirements.
VA Loans require no money down. Borrowers can finance up to 100 percent of a home's value
VA Loans traditionally have lower mortgage payments. VA loans are an exception to Private Mortgage Insurance (PMI), so monthly payments are kept lower.
VA Loans have fewer restrictions and more flexibility. Because VA Loans are government-backed, there are fewer restrictions for qualifying.
VA Loans can be easier to refinance. The VA Streamline Refinance Loan Program allows veterans and their families to refinance at a much lower rate, with fewer fees, no appraisal and no income requirements.
Golden Oak Lending is proud to offer VA loans to those who have served this nation. But our options do not end there. We provide low-cost options at lower rates, combined with professional experience and a hassle-free mortgage process.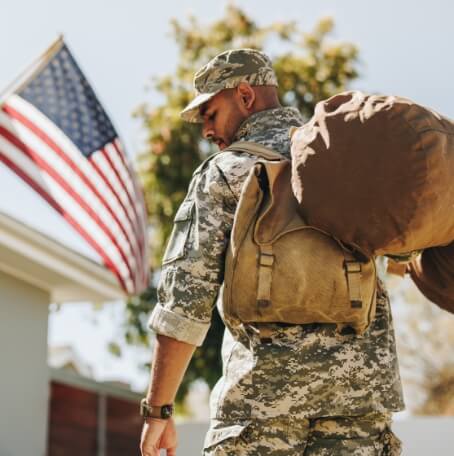 If you are a veteran or an active military member, you have earned this VA Loan benefit!